If you need to raise funding from a VC for your startup, the initial step is to craft a pitch deck. An investor pitch deck is a brief presentation that helps investors to understand your business. It should necessarily include your product benefits, your business model, your monetization strategy, introduction to your team, and your plan to acquire users.

A pitch deck is a vital fundraising tool that helps you get investor attention - be it just $50,000, $500,000, or a whopping $50 million.

Pitch decks usually run for fifteen to twenty slides.

And although presentations are a short, concise form of your entire story, creating one isn't an easy task. It's another thing if you've done it before. But if it's your first time, and you're a first-time entrepreneur, it can prove to be incredibly daunting.

To help you with this daunting task, we at Pitch Deck have taken cues from top startups who've raised money from angel investors and VCs with effective pitch decks and went ahead with redesigning them. While you can check out these redesigned pitch decks for inspiration, you can also use these templates as a base for your cake.


" We want everyone to have a great experience building their pitch decks — and with Pitch Deck they get just that"
What does the Uber Pitch Deck entail?
Paris, 2008. That is where Uber was originally born. Two friends- Travis Kalanick and Garrett Camp- were present at LeWeb - an annual tech conference.

Before attending the shindig, both men had sold their startups for large sums. Travis Kalanick had his Red Swoosh acquired by Akamai Technologies for $19 million, while Camp sold StumbleUpon to eBay (EBAY) for $75 million. So the idea for Uber was born on one of these nights of the conference when the duo was unable to get a cab back home. Their plan, initially, was to create an app for a timeshare limo service. They both went separate ways after the conference, but Camp couldn't shake off the idea from his mind. He was so fixated on the concept that he ended up purchasing the domain UberCab.com. The ease at which a cab could be hailed while sitting at home gassed the app's rising popularity. With one click, a ride could be ordered; location could be identified; cab could be tracked, and the cost was automatically charged to the card on the user account. In October 2010, the company received its first significant funding, a $1.25 million round led by First Round Capital.

On Uber's ninth anniversary, co-founder Garrett Camp shared the company's first pitch deck. However, company growth and drama aside, there's a lot to be learned from Uber's deck.


The Uber Pitch Deck Slides
Cover Slide
Use this slide to introduce your clients and investors to your business or brand. In case there isn't time to move through to more slides, make sure to include the name of your company, the name of your project/product, and a way to contact you like a phone number or email address. Strip away to the basics on this slide to ensure that the essential message always gets across. The Uber pitch deck does precisely that.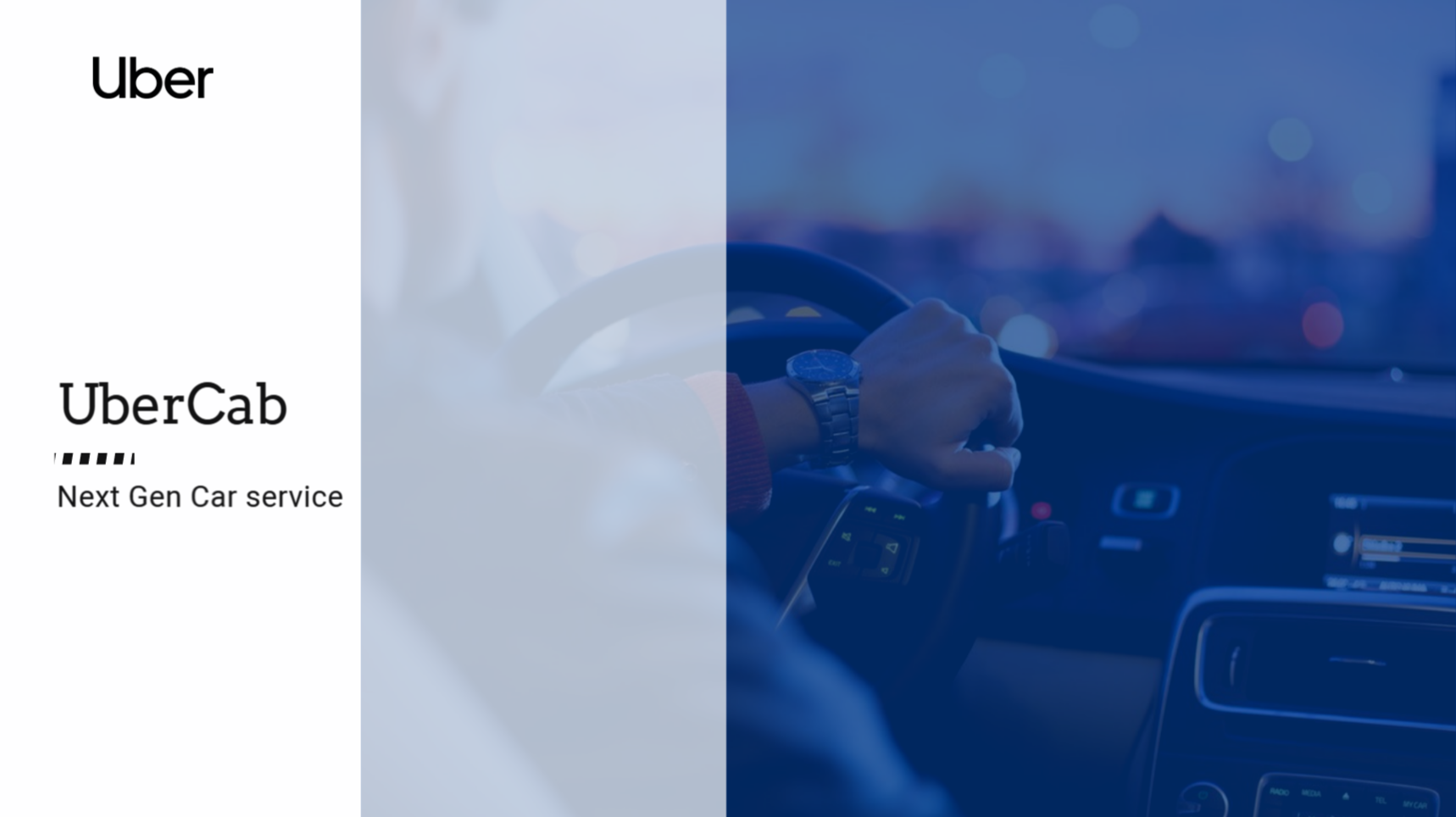 The Problem (Customers)
This slide in the Uber pitch deck helps identify the existing problems in the market and also provides a holistic view of the specific pain points faced by prospects. This slide in the Uber pitch deck talks about a pre-Uber era. Hailing a cab wasn't as easy as it is today. There were obvious problems. For starters, people when they had to get from point A to B, the availability of cabs was highly uncertain.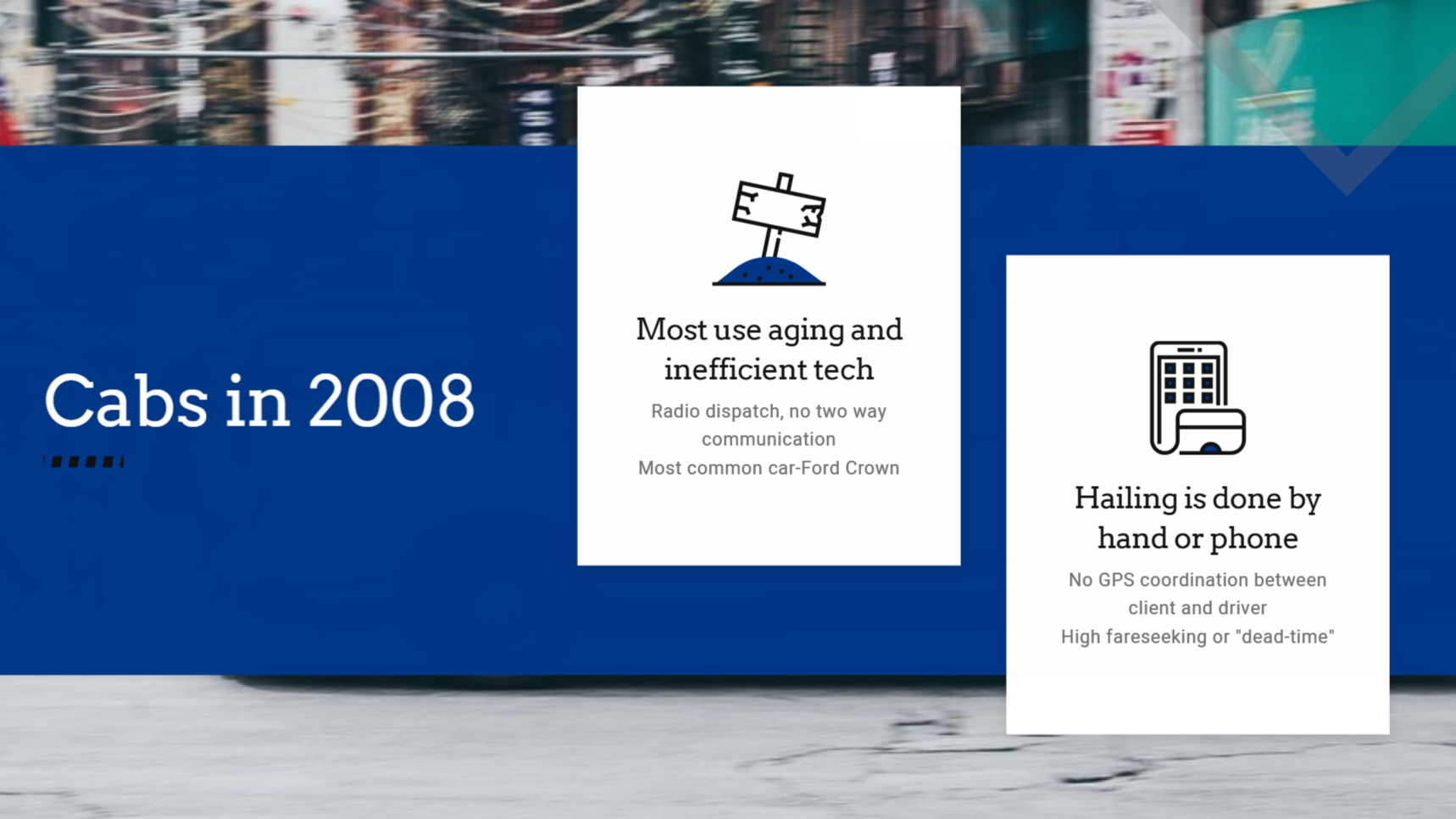 The Problem (Drivers)
This slide from the Uber pitch deck again talks about a pre-Uber era but from the driver's POV. Back in the day when yellow cabs were the only means of cab transport available, it wasn't a very lucrative business for the cabbies. One, because medallions were ridiculously expensive and two, cabbies were never incentivized for the extra hours they pitch in. Moreover, their income was never consistent.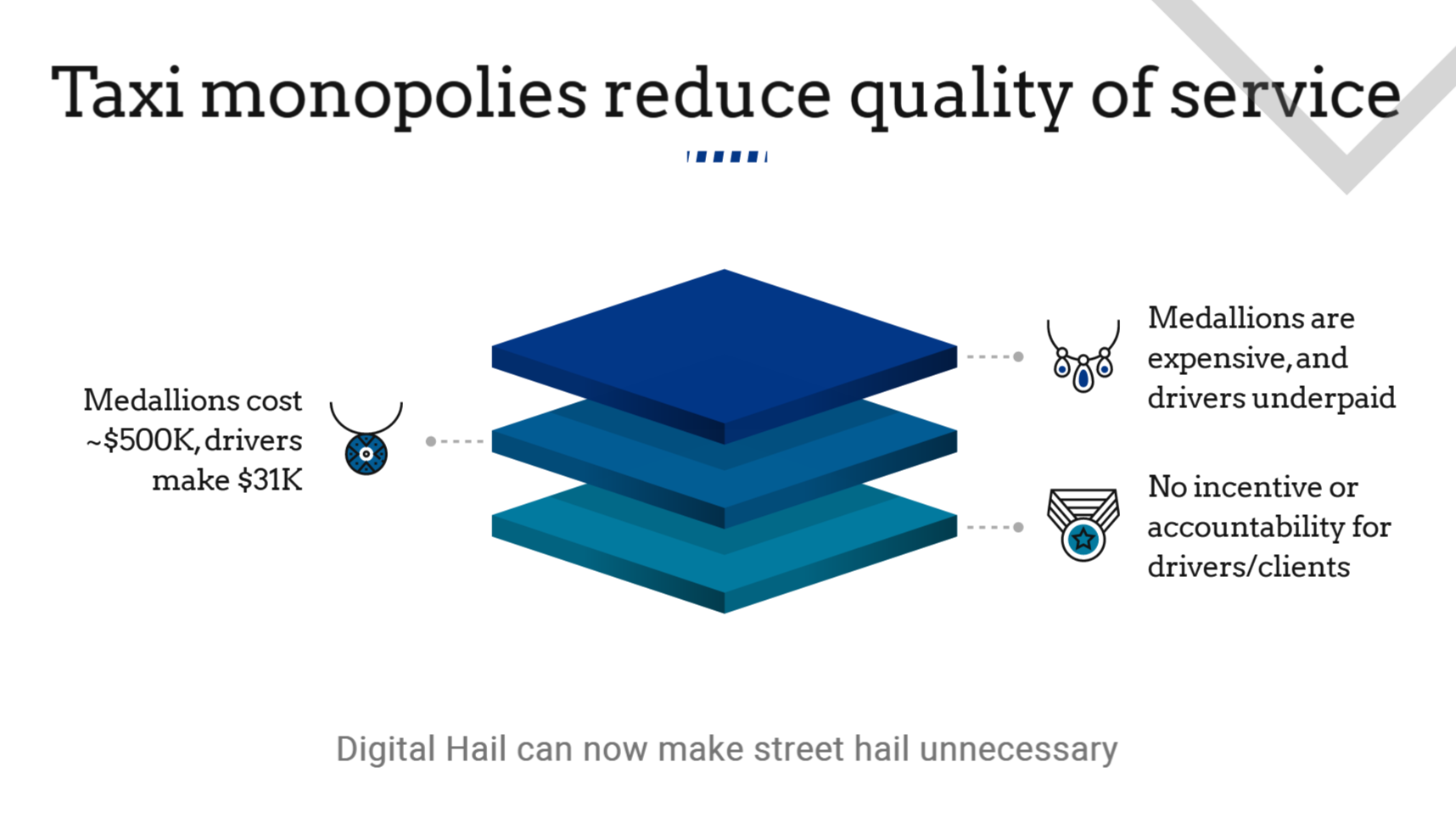 Solution
Uber app filled in the gap that was left unaddressed through ages. A one-click cab-hailing facility. Easy for users, comfortable for drivers. The Uber pitch deck explains what the concept is in very simple terms. The Uber pitch deck also talks about the company USP in the successive slide.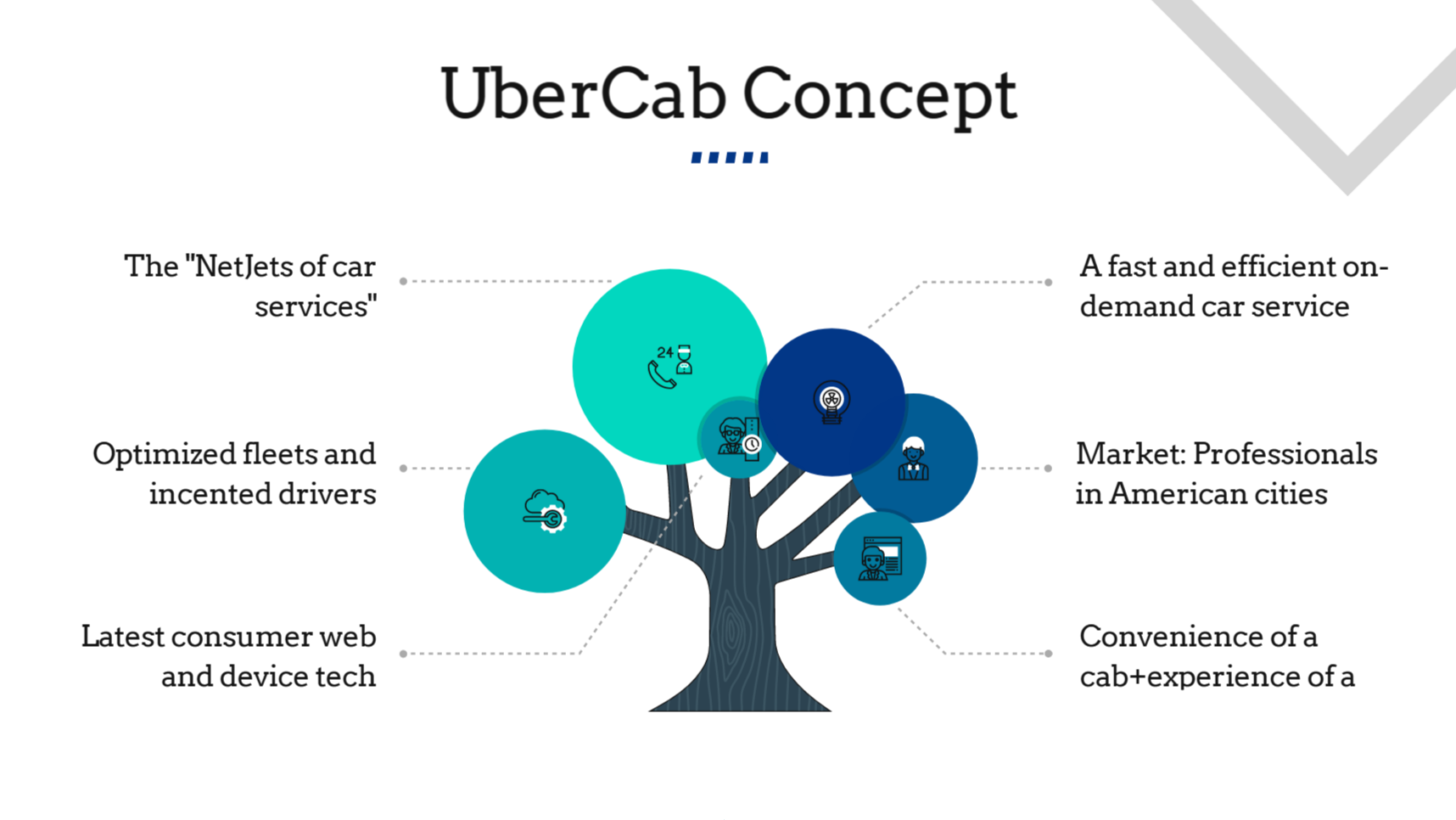 Key differentiators
This slide in the Uber pitch deck talks about the ground rules set by Uber to have safe and secure travel. It also talks about several other key features that were never there in a yellow cab making Uber, not just a cab-hailing service but also a safe means of commute for the lot.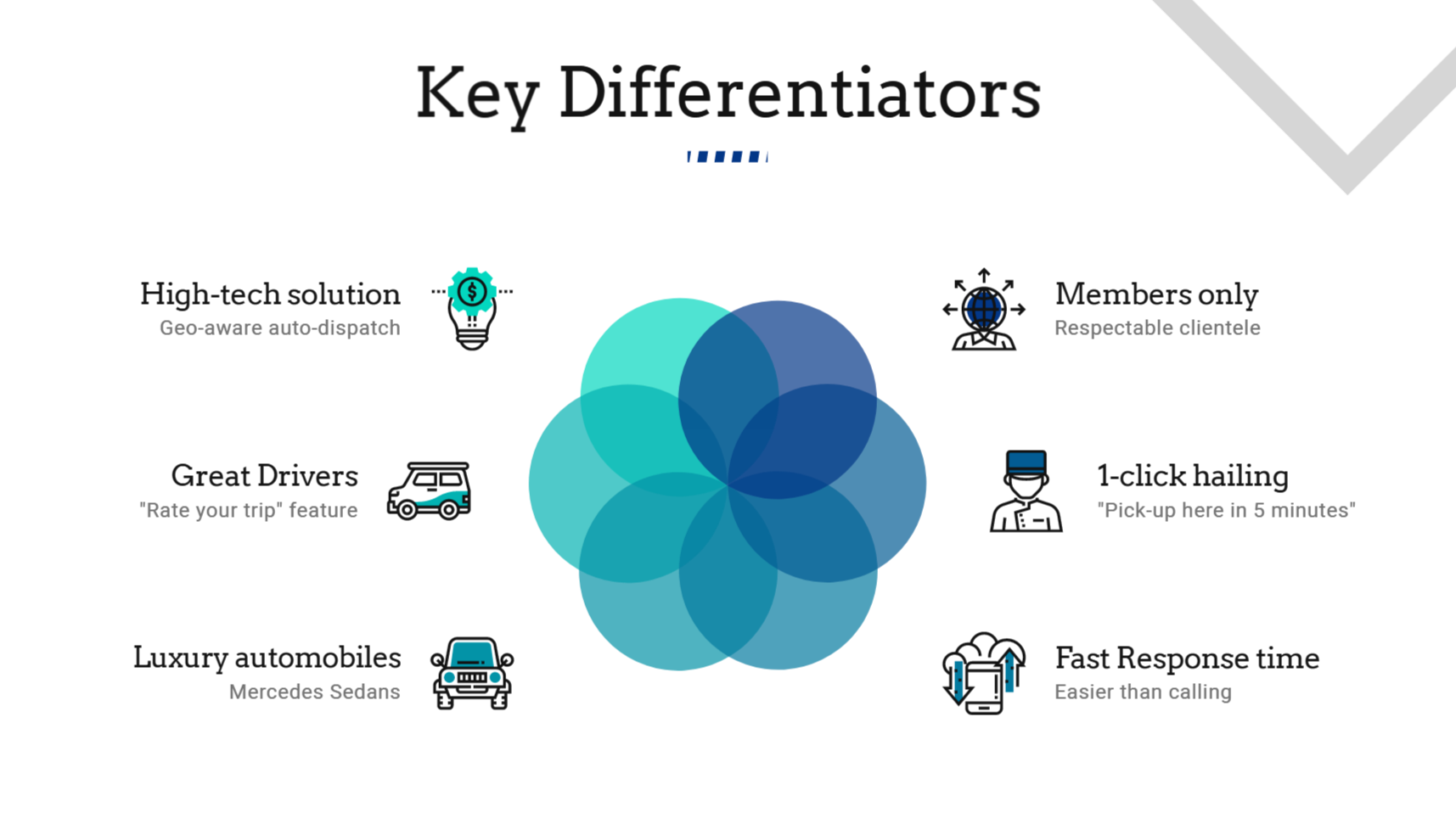 Uber App
Here, the Uber pitch deck talks about all the features available for an Uber user. The features slide proves to potential investors how much the team has understood the problem. This slide is a broad summary of the solution that the company is offering to the said problems.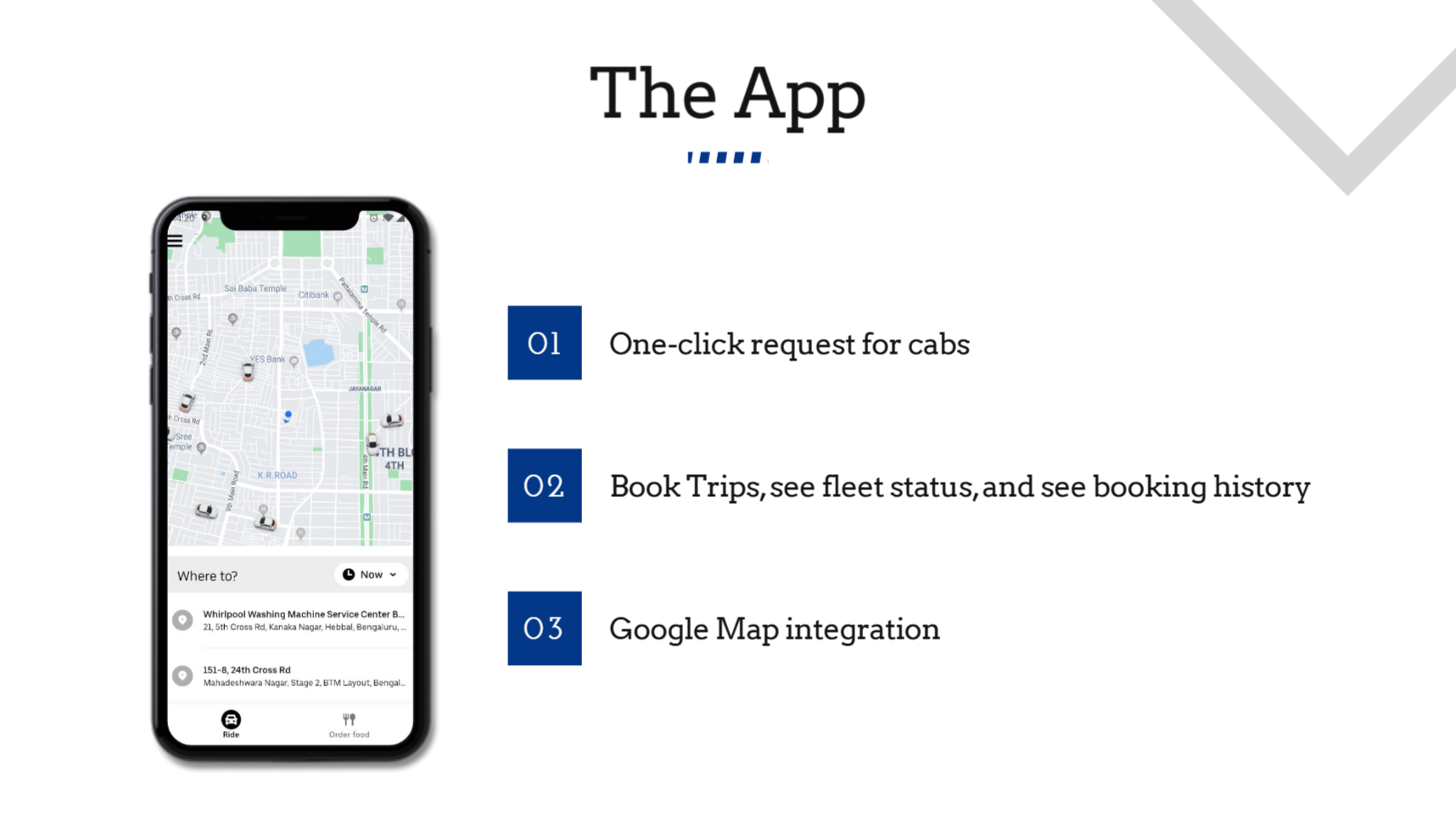 Use-Cases
Regardless of how the problem-solution slide is presented, often the listener or the viewer finds it hard to understand the precise application of the product. That's where use cases come handy. Use cases in this case -the Uber pitch deck- walk the investors through the real implementation of the solution, where it can be applied, how it will solve the problem, and how effective will this solution be.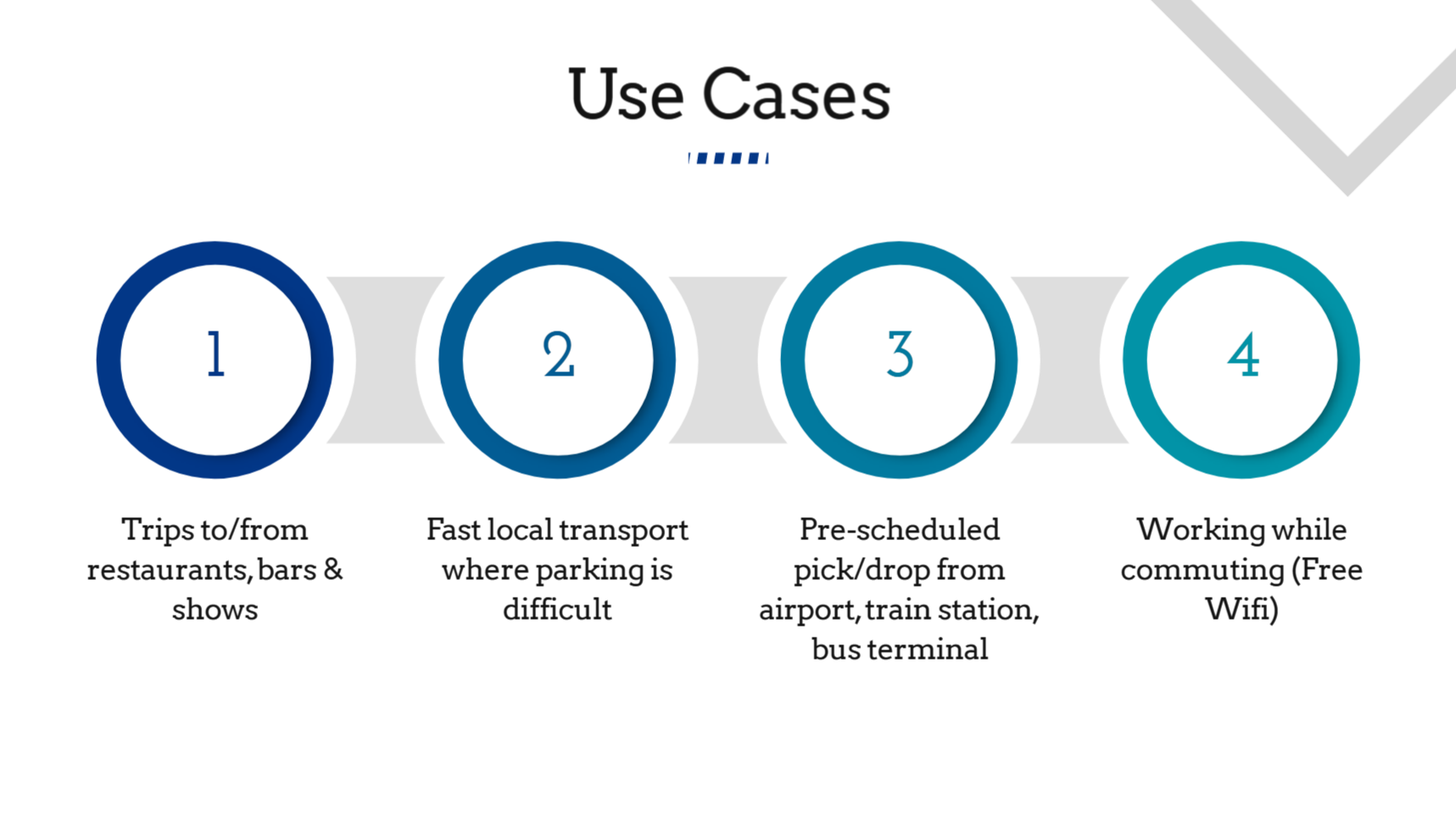 Uber Benefits
This slide from the Uber pitch deck compares the regular cab service with the one that Uber provides. This helps the investor understand the gap even better.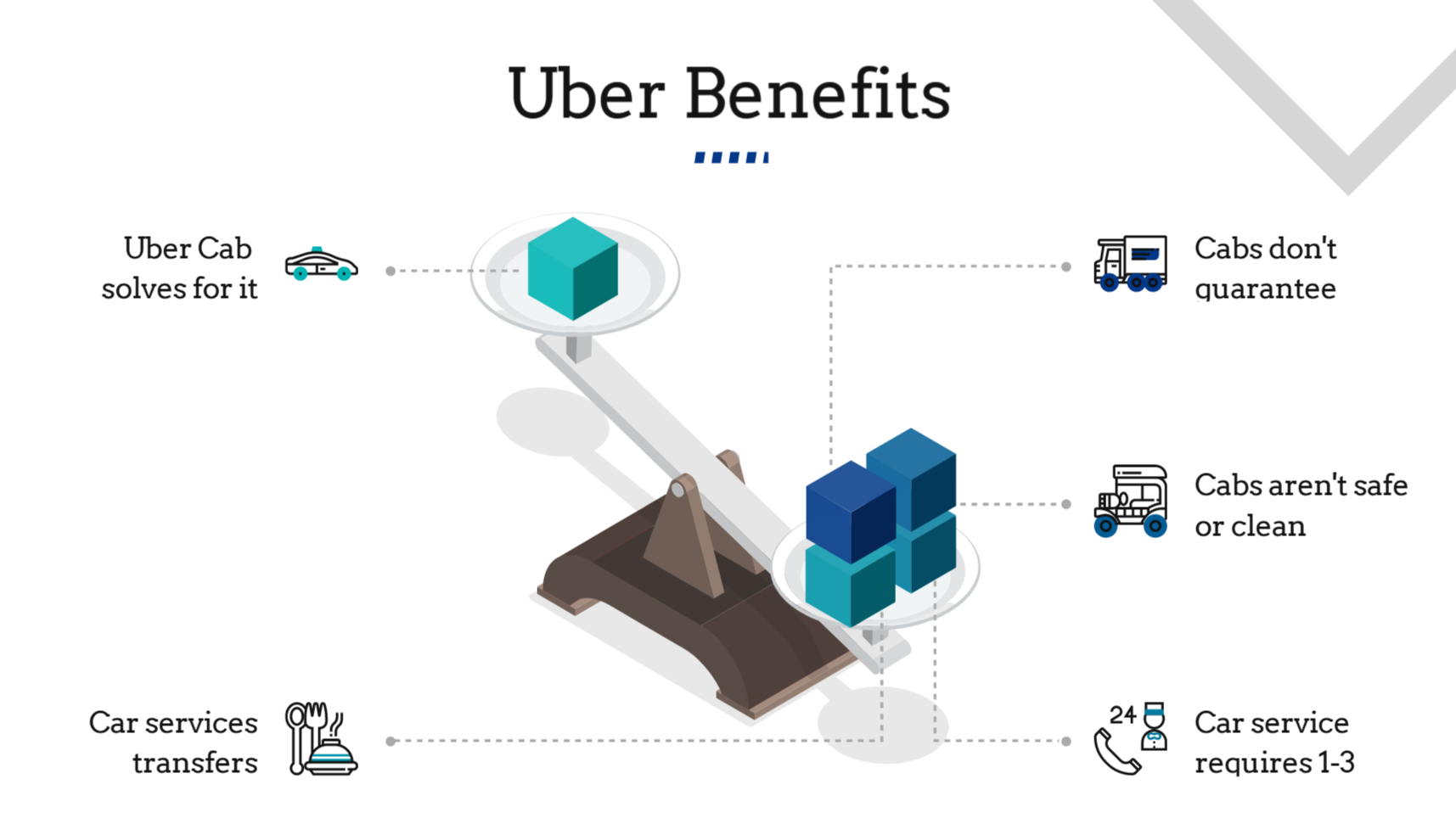 Technology
Most often, it's not quite enough that you talk about the solution. Once the solution is established, it is required that you educate/inform the investors about how you are going to achieve the solution. This slide from the Uber pitch deck talks about the tech behind the building of the solution.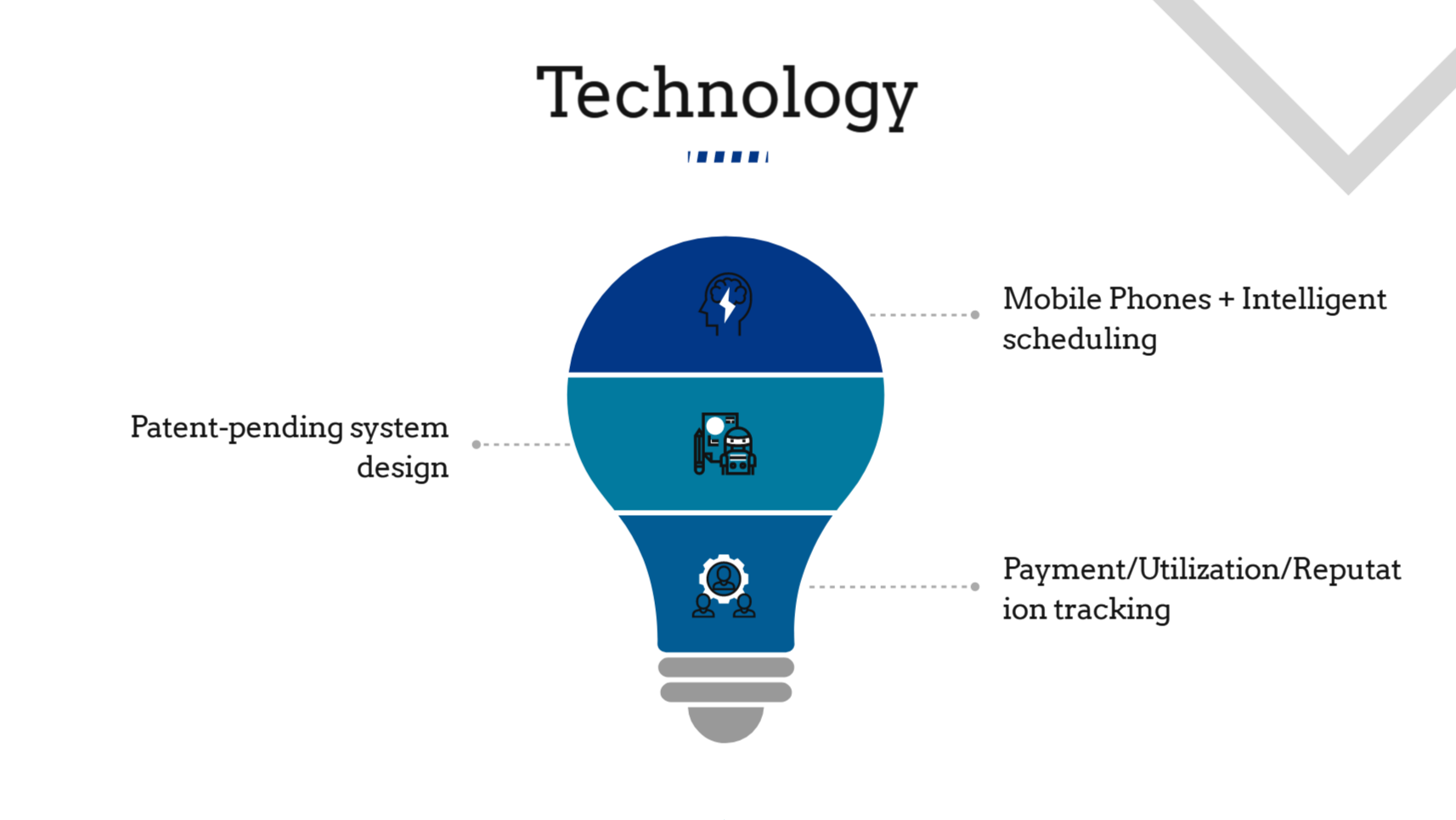 Demand Forecasting
The slide talks about the operational difference between Uber cabs and Regular ones. With their advanced technology Uber is capable of giving the user the exact location of the cab, how long it will take to arrive, and how long will it take to take you to the destination. Uber pitch deck has smartly executed this slide.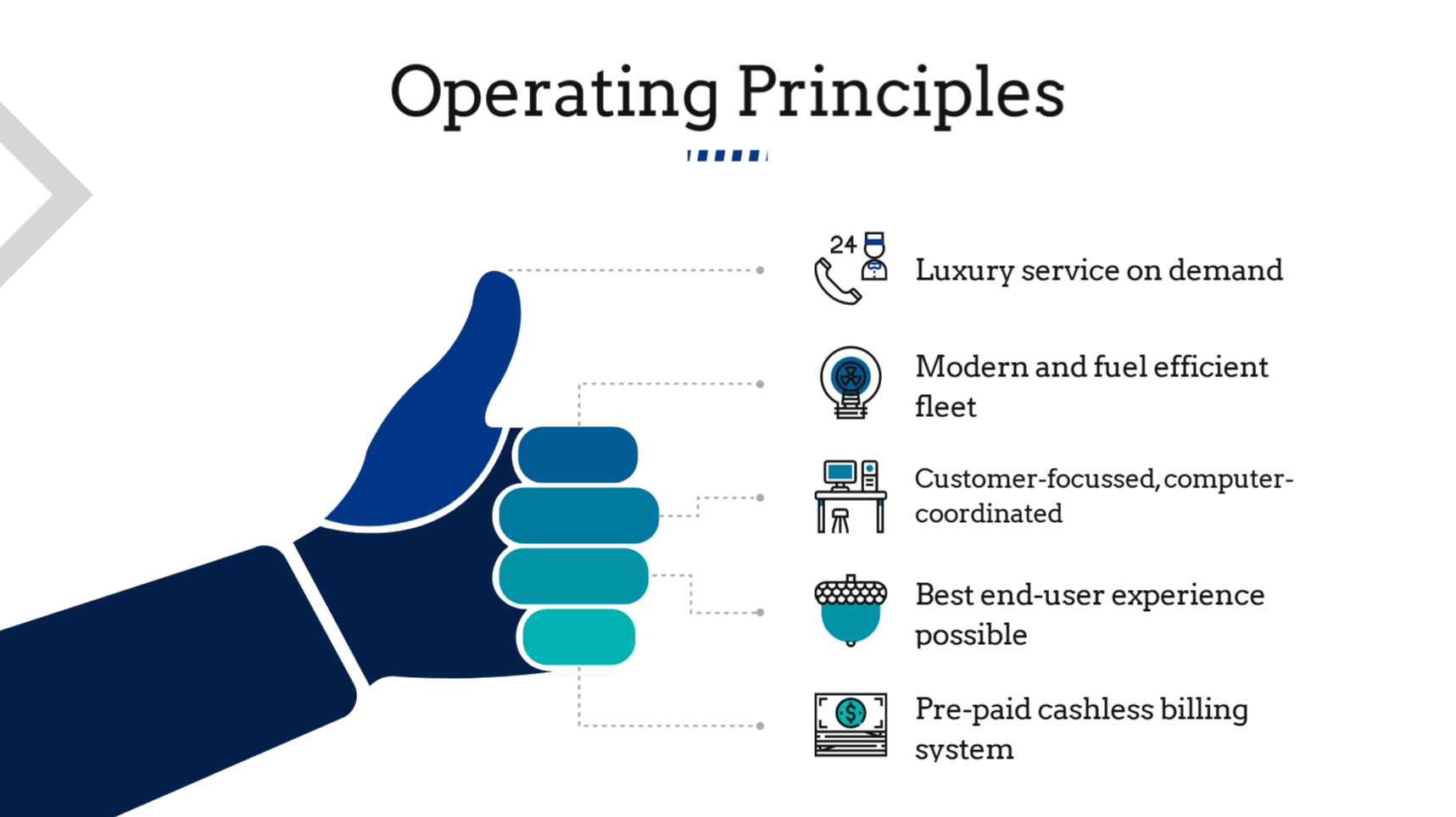 Market composition
To make a business work, you need to understand your market. The market opportunities/composition slide translates how much you have understood about your industry. This slide from the Uber pitch deck talks about how Uber's market is categorized into different segments.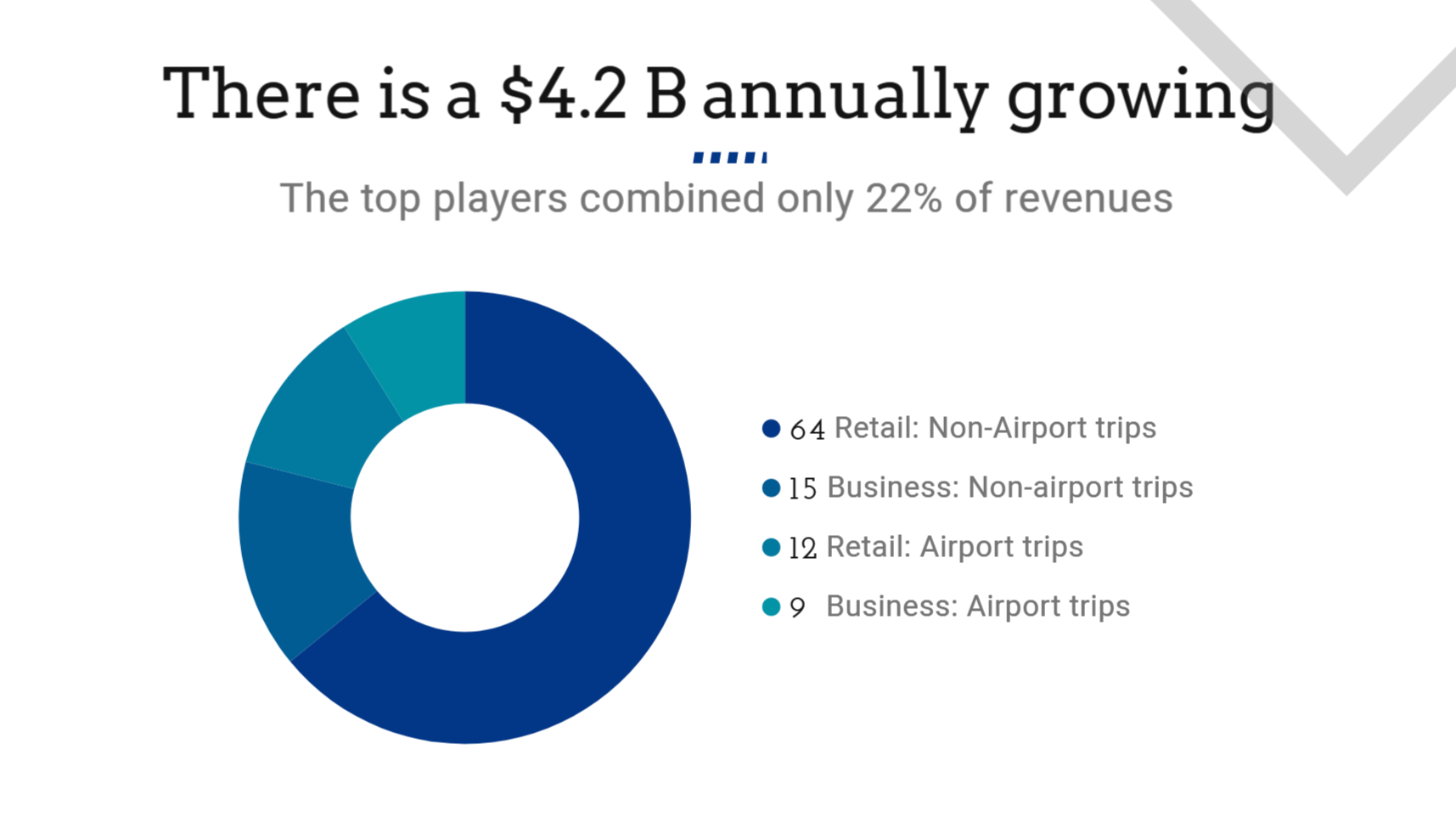 Target Cities
Evident as it reads, the slide talks about the cities where Uber plans for launching the service first.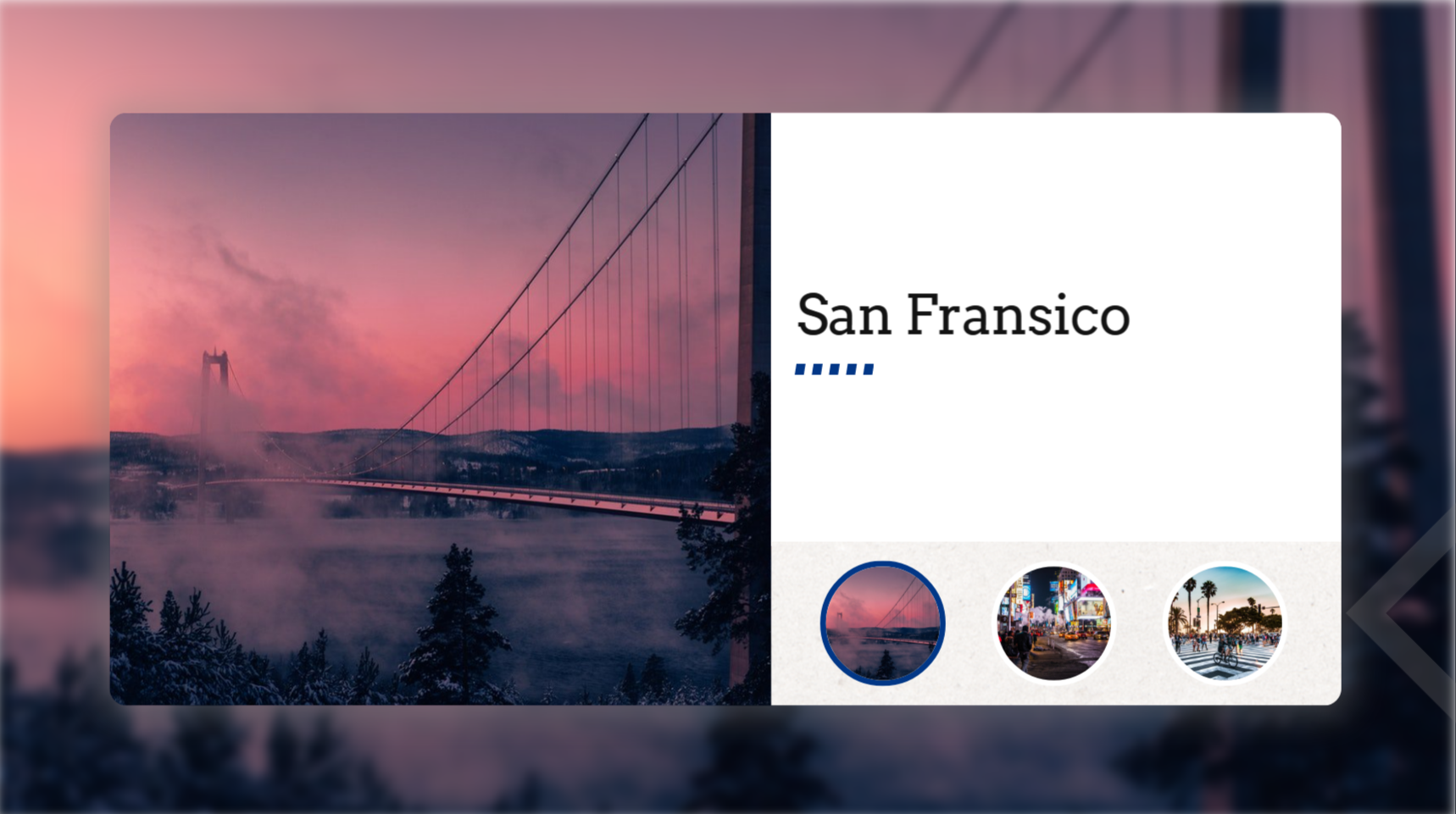 Marketing Ideas
Getting together a plan to make sales starts with figuring out how to acquire customers for your products and services is what a GTM slide in an elevator pitch deck will contain. This slide from the Uber pitch deck talks about their various marketing ideas that will land them users.
Timeline
Ideas are great. It's even better when the idea can solve a significant problem. But investors put their money in your gig, not only because it solves a problem, but because people actually use your solution to solve that problem. So, it is imperative that you show quantifiable proof that your idea is worth investing in. That is precisely what this slide does in the Uber pitch deck.